AOOPA Mission Statement
To promote growth for the American olive oil industry, create fair access to global markets, and ensure the integrity and quality of olive oil for all consumers.
Founded in 2012, the American Olive Oil Producers Association is the unified voice for American olive oil producers and their state associations. AOOPA advocates in Washington, DC, state capitols and with partners around the world for policies for fair global market access for all producers; to support effective testing, standards and regulations; and to promote education about the quality and culinary and health benefits of olive oil.
AOOPA Board of Directors (2015-2018)
Kimberly Houlding
,
AOOPA President & CEO
Adam Englehardt
,
Chairman
Boundary Bend Olives
Patrick Ricchiuti
,
Vice Chairman
Enzo Olive Oil Company
Kyle Sawatzky
,
Secretary/Treasurer
Bari Olive Oil Company
Michael Carpenter
Pepper Oaks Farm
Jim Etters
Yocha Dehe Farm & Ranch / Séka Hills
Gregg Kelley
California Olive Ranch
Dan Kennedy
Kennedy-Couto Partnership
Jason Shaw
Georgia Olive Farms
Josh Swafford
Heart of Texas Olive Orchards
Brady Whitlow
Corto Olive Company
Become a Member
Producer Membership
Any individual or business entity that is actively engaged in the domestic growing of olives for the production of olive oil.

Processor Membership
A processor or handler is any individual or business entity that is actively engaged in the milling of domestically grown olives for the production of olive oil and who may also be engaged in the marketing of the olive oil for producers. 
State Association
Any non-profit entity established to organize and represent olive oil producers in a specified state
Support Member
Any individual or business that is supportive of the domestic olive oil industry
Please contact the AOOPA for the appropriate membership application. All applications are subject to approval by the Board of Directors. Memberships are paid on an annual basis. Anyone interested in joining the AOOPA should contact us at 559-472-7838 or send an inquiry to info@aoopa.org
Annual Meeting
February 22-23, 2019 at The Westin, Jekyll Island, GA

We are happy to announce that AOOPA has partnered with the Georgia Olive Growers Association to bring the AOOPA Annual Member Meeting and Georgia Olive Growers Association Conference to the Southeastern area growers in 2019. The meeting will be held on Jekyll Island in Georgia!
The event will include a welcome reception on Friday, February 22 and the annual member meeting and dinner on Saturday, February 23. An optional Georgia Olive Oil and Agriculture Tour is also available for attendees Friday.
To register:

---
Hotel Accommodations
Our event will be held at The Westin, a beautiful ocean front hotel. Guests can enjoy complimentary high-speed internet in all guest rooms; preferred golf and tennis reservations; easy access to shopping, beaches, golf and the Georgia Sea Turtle Center with the reduced resort fee of $15/day. Rooms are available at The Westin at the special group rate of $159/night plus tax for an island view or $179/night plus tax for an ocean view.
To book your hotel room:
Online
By Phone - 1-888-627-8316 and mention the AOOPA group rate

---
Airport to Jekyll Island
30 minute drive - Brunswick Golden Isles Airport (BQK). Daily flights by Delta Airlines to Atlanta (ATL)
60-minute drive - International Airports in Savannah (AV) and Jacksonville (JAX)
---
Jekyll Island Fee
Vehicle entry onto Jekyll Island requires a valid parking pass. Pass may be purchased at the entry gate upon arrival to the island or online.

Daily Pass $6 - Valid for 24 hours after initial entry
Weekly Pass $28 - Valid for 7 consecutive dates after initial entry

---
Conference Sponsors

There are several sponsorship opportunities available for individuals and companies that support the olive oil industry. Contact AOOPA today at (559)472-7838 or industryrelations@aoopa.org to learn more about sponsorship packages.

Member Associations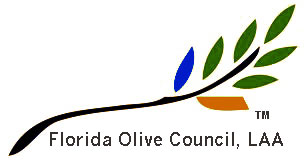 Florida Olive Council, LAA
The Florida Olive Council is a not-for-profit entity dedicated to promoting research, cultivation and marketing of olive trees and olive products. Supporters of the Florida Olive Council are dedicated to the highest standards of environmental sustainability, academic and business ethics.

Georgia Olive Growers Association
The Mission of the Georgia Olive Growers Association, Inc. is to promote, encourage and educate others about the growing of olive trees (olea europaea) in the State of Georgia along with the production and marketing of olive oil, pickled olives and other olive tree products derived from olive trees grown in our state.